THE BRAND NEW FIRST FRIDAY'S PRESENTS THE LEO TAKE OVER
Level 3 is the City of Champions newest social engagement destination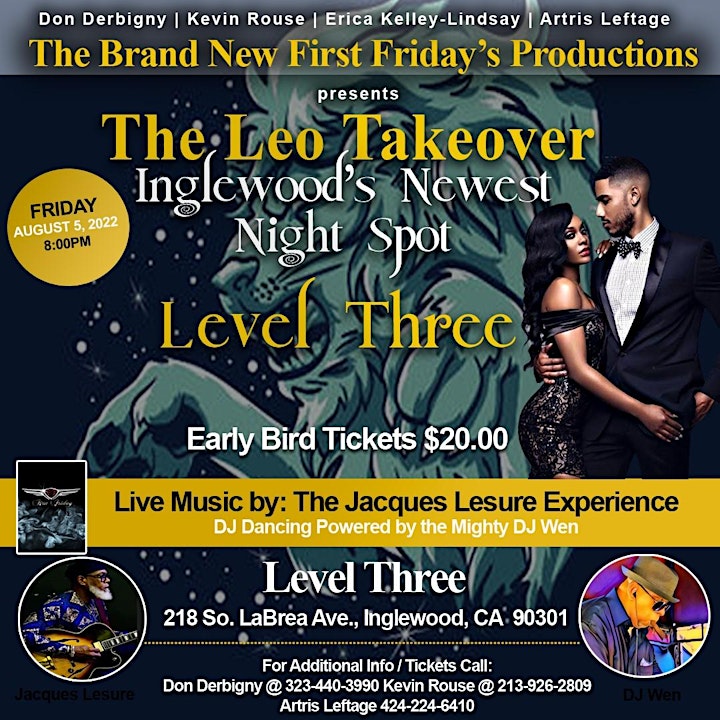 Level 3 is the City of Champions newest social engagement destination. Its newly renovated design which features a breathtaking 15,000 square-foot event space. Level 3 will play host to LA's longest-running nightlife experience, First Friday. On Friday August 5th, a curated social mix of professionals, tastemakers and partygoers will emerge to experience one of the most distinguished events in the city, "The Leo Takeover!" Libations and musical stipulations will serve as an inspiring backdrop for impromptu socializing, making Level 3 the Ultimate Party Place to be front and center.
A LIVE PERFORMANCE BY THE GUITARLOSPHER HIMSELF MR. JACQUES LESURE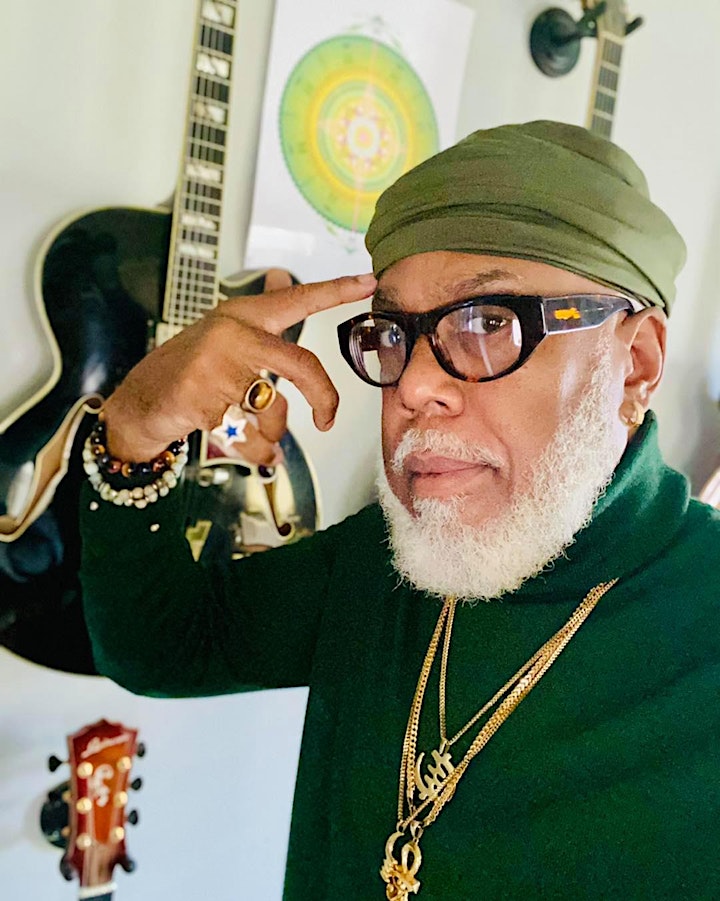 DJ MUSIC POWERED BY THE ONE AND ONLY THE MIGHTY DJ WEN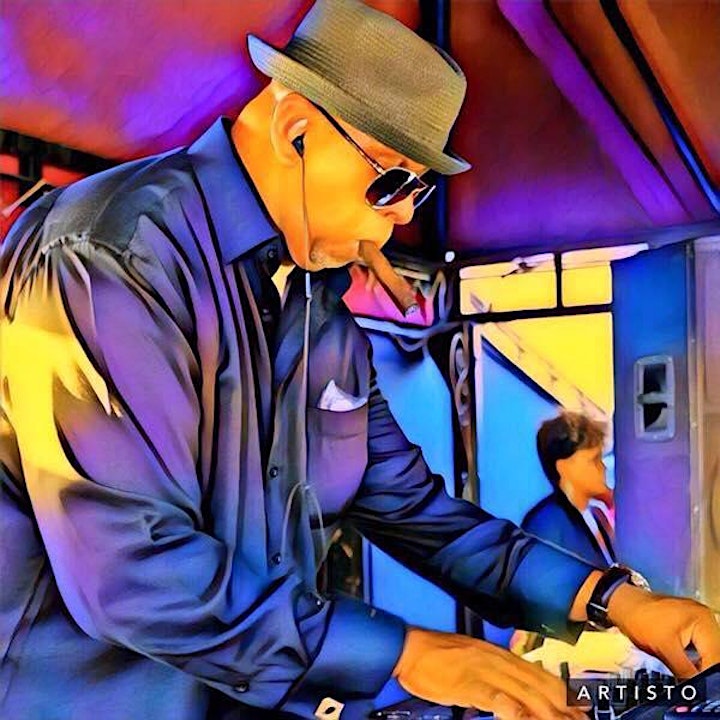 THE BRAND NEW FIRST FRIDAYS DON DERBIGNY, KEVIN ROUSE, ERICA KELLEY-LINDSEY & ARTRIS LEFTAGE & THE LA PROMOTERS. TOP QUALITY EVENTS WITH A PURPOSE FOR THE COMMUNITY. LIVE ENTERTAINMENT, DJ MUSIC, COMEDY SHOWS, FASHION SHOWS, WEEKEND GET AWAYS, LIVE CONCERTS. FOOD & TOY DRIVES, FIRST FRIDAY HAS BEEN IN EXISTANCE FOR OVER 20 YEARS, ONE OF THE LONGEST RUNNING PROMOTIONS IN LOS ANGELES CA. ALSO WORKS WITH THE ROLAND & LISA WIRT FOUNDATION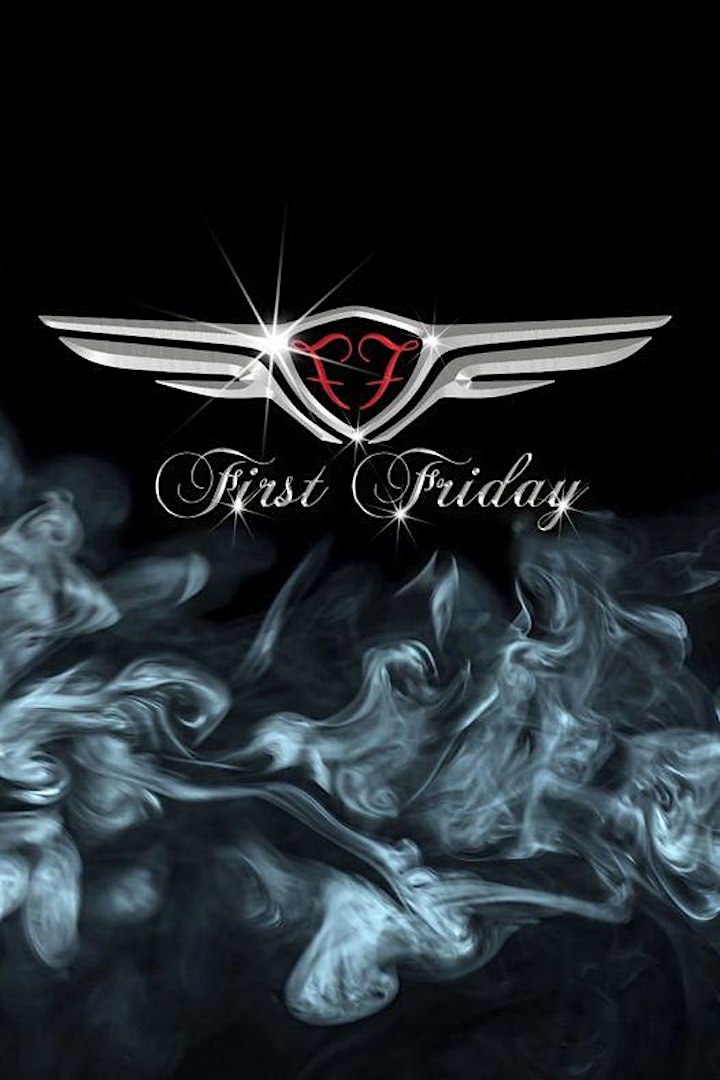 Your finest attire is requested
DJ's, dancing
Live entertainment
Multiple bar stations
VIP Privilege tables with Reserved bottles
Cigar Bar
Outdoor patio
Doors open @ 8pm
This event will be selective in nature.
Admission will be reserved for those with advance tickets and those who demonstrate Progressive style and execution.
We ask that you prepare and dress accordingly.
We reserve the right to deny entry to anyone who does not display the proper attire and or attitude.