A tribute to singular musician and spiritual leader Alice Coltrane in celebration of her 85th birthday – produced in partnership with dublab
Featuring performances by Miguel Atwood-Ferguson and Surya Botofasina.
Show starts at 6pm.
For Location, Parking & FAQ, click here.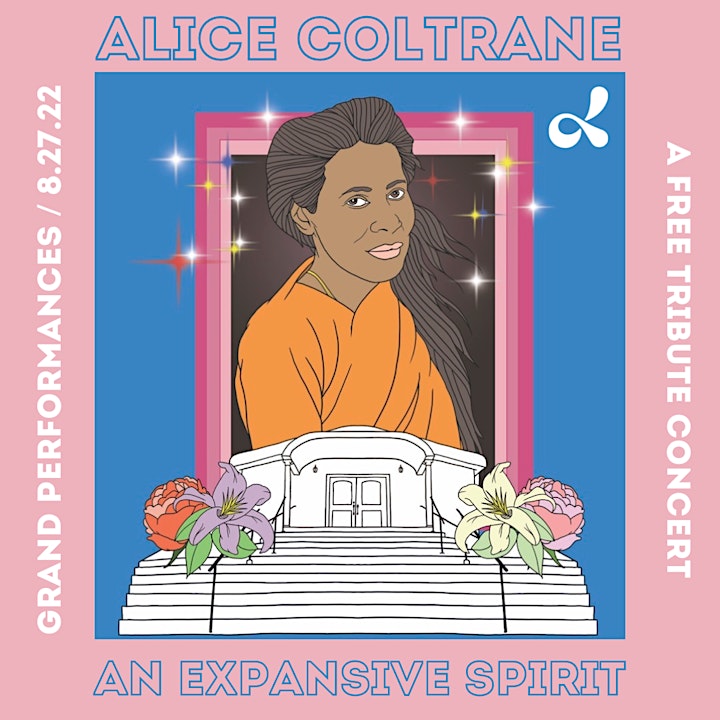 A tribute to Alice Coltrane, the singular musician and spiritual leader on her 85th birthday featuring performances by:
Renowned composer Miguel Atwood-Ferguson will conduct and arrange a string and harp ensemble performing Alice Coltrane's cosmic classics.
Surya Botofasina will lead an ensemble playing bhajans and progressive sounds inspired by Turiyasangitananda's devotional music. They will be accompanied by singers from the Sai Anantan Ashram with featured vocalist Michelle Coltrane.
+ Special guests and dublab DJs
This free, all ages concert is supported by The Coltrane Home:
The Coltrane Home, headquartered at the family's former residence in Long Island, seeks to inspire and educate by providing a tangible link to a period of deep creativity and transformation in the lives of two great African American artists: John and Alice Coltrane. Visit thecoltranehome.org to discover more.
This special event is produced in partnership with dublab